ABOUT

Welcome to my website!
My name is Lucie Zemanová and I come from Roudnice nad Labem in Czech republic. Ever since my childhood I have been fascinated by the beauty of photographs, but I started photographing more seriously in 2010 with a purchase of my first digital SLR. Initially, in the forefront of my concern was nature photography and macro photography, but now I'm also interested in portrait photography. Capturing the moment is something special, and I would like to share with you my world through a lens that you can see in the gallery. As I don't have much experience with photography so far, I welcome comments, advices and criticism. If you are interested in my photography, please feel free to contact me. More information can be found on this website or in the notes on my FB site.
Thank you for your visit!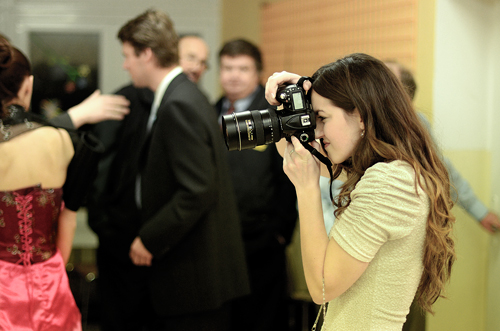 Vítejte na mých stránkách!
Jmenuji se Lucie Zemanová a pocházím z Roudnice nad Labem. Už od dětství jsem okouzlena krásou fotografie, ale vážněji jsem se fotografování začala věnovat v roce 2010, s nákupem své první digitální zrcadlovky. Zpočátku bylo v popředí mého zájmu focení přírody a makrofotografie, ale nyní se věnuji i portrétní fotografii. Zachycení okamžiku je něco výjimečného, a tak bych se s Vámi ráda podělila o můj svět přes objektiv, který si můžete prohlédnout v galerii. Jelikož nemám zatím mnoho zkušeností s focením, uvítám připomínky, rady i kritiku. Pokud máte zájem o mé focení, neváhejte mě kontaktovat. Bližší informace naleznete na tomto webu nebo v poznámkách na mé FB stránce.
Děkuji za Vaši návštěvu!